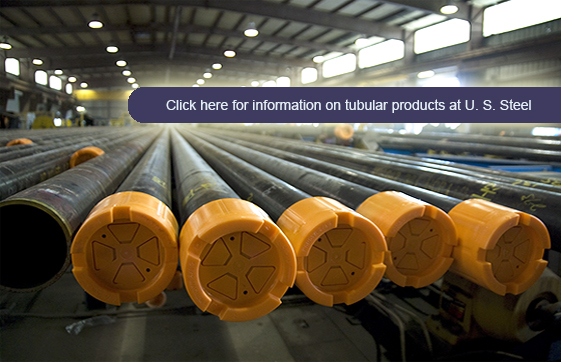 As one of North America's largest integrated steelmakers and the continent's largest producer of energy tubular products, U. S. Steel is proud to offer an array of products and services that are developed, tested and produced in the United States. We're proud, too, that we are part of a growing movement to foster energy independence in North America.
We consider developing lasting customer relationships just as important as delivering the high-quality products you have come to expect for more than 100 years. From research and development to rig-site services, U. S. Steel meets your exacting requirements with value-added personal service.
TUBULAR SOLUTIONS FROM THE TUBULAR EXPERTS℠
U. S. Steel has provided solutions to the energy industry for well over a century – from supplying pipe for some of the earliest pipelines in the nation, to developing specialty steels and tools vital to today's shale plays. We take pride that we introduced the first seamless drill pipe to the oil and gas industry before World War I. Many other innovations and inventions followed, and today we continue striving to anticipate and answer our energy customers' needs.
Today, we offer a broad array of products meticulously designed to meet a new generation of challenges. Our standard and line pipe product ranges from 1.900" to 26" in outside diameter and is manufactured to API 5L, ASTM and ASME standards. Our oil country tubular pile are certified to API standards and are compatible with ISO 11960.
This article comes from United States Steel Corporation edit released