Product Photos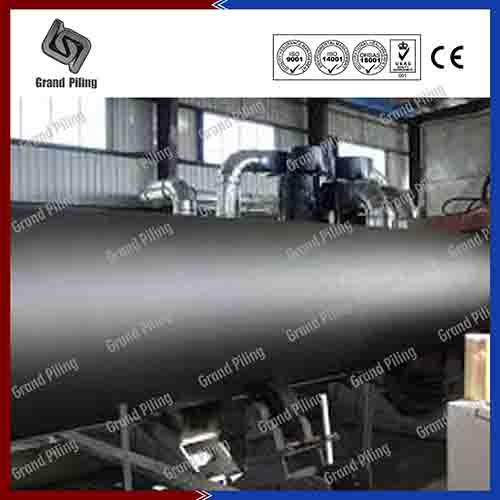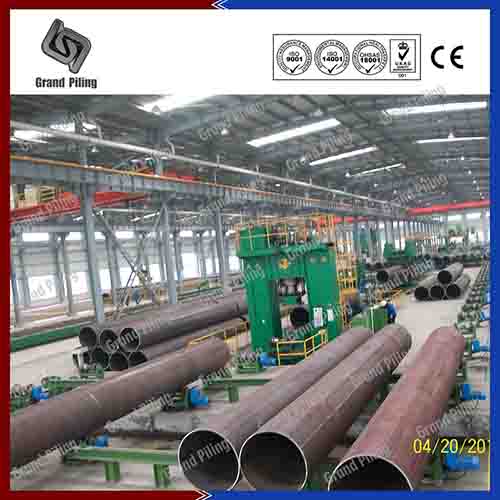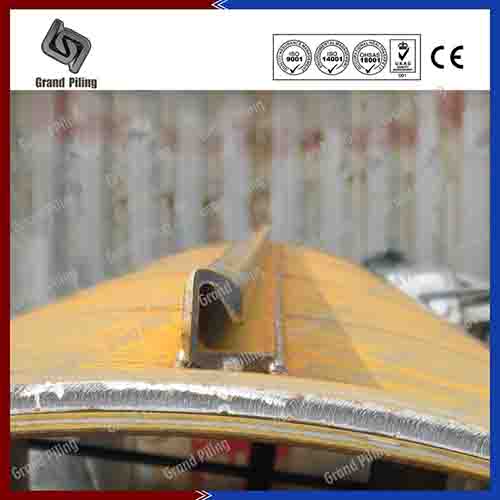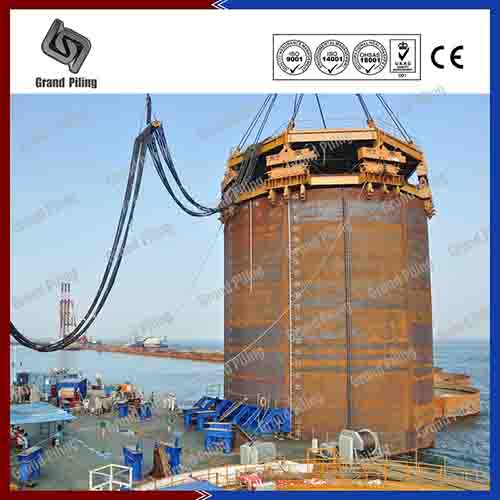 Tubular piles are tubular pipes used for piling purposes,which are also called steel piles,piping tubes,or tubular piling. Tubular piles are normally large diameter piles because bigger bending moment are required in lots of cases. Tubular piling are available in numerous European and US steel grades and can be coated on request and are provided with C9 connectors. Steel piles are the main retaining elements of the combined wall, carrying horizontal loads from soil and water pressures and vertical foundation loads. The intermediary Z-type sheet piles transfer horizontal loads to the tubular piles.Piling tubes are manufactured in a range of materials, from standard carbon steel to high tensile steel, and in all thicknesses to suit specified design. Our piling designs are well proven in quay walls and as the backbones of floating structures. Wider applications include foundation works and construction pipes, industrial pipeline networks, communications infrastructure, and machinery.
Our Advantages
Ø With our pipe pile mill strategically located near the port and our strong steel pile production ability, No limit on tubular pile dimensions, This is especially important for deep foundations,quay wall, cofferdam,Jetty construction. The biggest tubular pipes we have produced, length up to 100m,diameter up to 21m.Any steel grade,X70 or S460 or A690,as long as you name it, we will produce for your steel piles. Our SSAW pipe machines can produce up to 26mm thickness pipe piling, our LSAW machines can produce up to 80mm thickness piling pipes.
Ø We have been in the steel piling industry for over 15 years, and we are in good contact with numerous sheet piling contractors, the big construction companies in the ENR list, design institutes etc, we know your needs and will fulfill it perfectly.
Ø Our steel piling factory will produce the required sheet piles sizes, and corner sections as well. So that we will ship with tubular piles in one shipment, you just need to install them at jobsites
Ø Further fabrications, like piling shoes, lifting ligs, weld beads, beveled ends, corner sections, paintings...etc we can all do in our workshops.SGS or BV Inspection report is normally supplied.
Paintings
Our inhouse painting facilities allows for any kind of anti-corrosion protection: Painting, Petrolatum Tapes, Galvanizing.
Any Complex Fabrications
| | | | |
| --- | --- | --- | --- |
| | | | |
| Sheet pile interlocks | Factory made L&T clutch | L&T clutch to connect pipes | Small pipe connectors |
| | | | |
| Sheet pile welded on pipes | Pipe driving shoes | For floating fenders | For pipe-pipe combiwall |
Tubular Pile Classifications
Pipe piles are produced from different steel grade for wide applications, for example, foundation pipes, king pile, monopile, bearing pile, pipe pile wall, slope stabilization, pipelines, deep foundation, and struts etc. Depending on the technology, tubular pipe can be classified as:
Spiral Submerged arc Welding pipe pile (SSAW steel pipe)
Spiral steel pipe pile is most frequently used with sheet piles to form tubular combined wall because SSAW pipes can be easily produced in very long length without extra welding and in very big diameters. Spiral submerged arc welding pipes are the ideal options for pipe pile wall,steel pipe piles, with steel interlock for clutch to connect two adjacent pipe piles. Spiral welded tubular pipes are produced from steel coils, welded both internally and externally. The width of steel coils used for steel pipe sheet piles can be varied, but in API standard, the material width should be from 80% of the OD to 300% of OD) Pipe shoes are normally welded to piling pipe due to driving considerations. Weld bead can be applied inside. In lots of cases, spiral piling piles are painted for pipe pile walls.
Longitudinally Submerged arc Welding pipe pile (LSAW steel pipe)
LSAW pipe piles are produced from steel plates, so the single steel pipe pile length can be maximum 16m without extra splicing. While Long welded pipes can be very thick, up to 100mm.Almost all pile shoes are longitudinal pipes. Longitudinal pipes can form with heavy pipe pile wall, with clutches, shear rings, and other fabricated components. These steel pipes are typically used in pipelines for liquid or gas or oil and petroleum casings. LSAW pipe pile can also be used as king piles and steel pipe piling.
Seamless pipe
Seamless pipes are produced by drawing a solid billet over a piercing rod, then the hollow pipe formed. Seamless pipes can withstand more pressure than any other steel pipes. When seamless pipes are used for steel pipe sheet pile, the project must have very strict quality controls. Seamless pipe piles are limited in OD and thickness, compared with Spiral welded pipes and Long welded pipes. Wide range of API steel grades and manufacturing standards are available here. Typical applications for seamless steel pipes are oil and gas line pipes, deep foundations,OCTG pipe, drilling casings and pipelines for pas or petroleum
Electric Resistance Welded Pipe (ERW pipe)
ERW pipes are cold formed from steel strip through the rolled. The OD of ERW steel pipes are normally within 600mm and wall thickness of ERW pipe piles are maximum 16mm.ERW piling pipes is a fast and cost effective solutions for steel pipe sheet pile. Electric resistance welded pipes are also typically used as dock piling, marinas, tunnels, columns and struts etc.
Production and Delivery
23m diameter pipes or 100m pipes long, sure need very special tansporations
Downloads:
Technical Details
1.  ITP and MPS for pipe piles 2.  SGS Inspection report for pipe pile 3.  Baosteel MTC 4.  Pipe pile catalog
Global Projects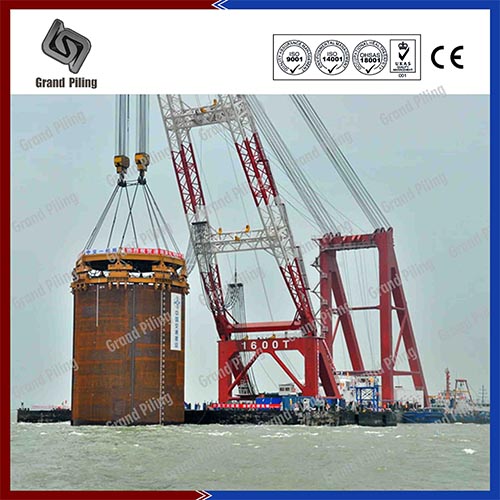 China South Sea Project, China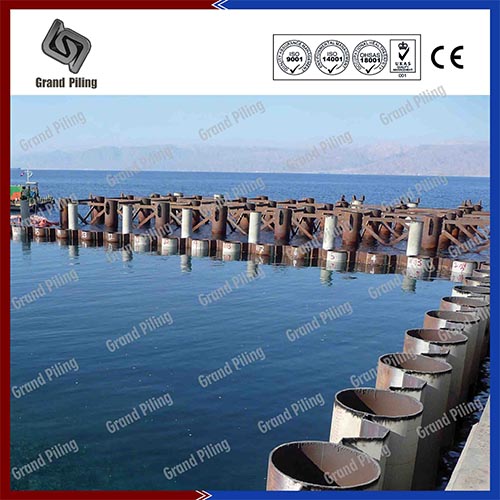 GNL Quintero Project, Chile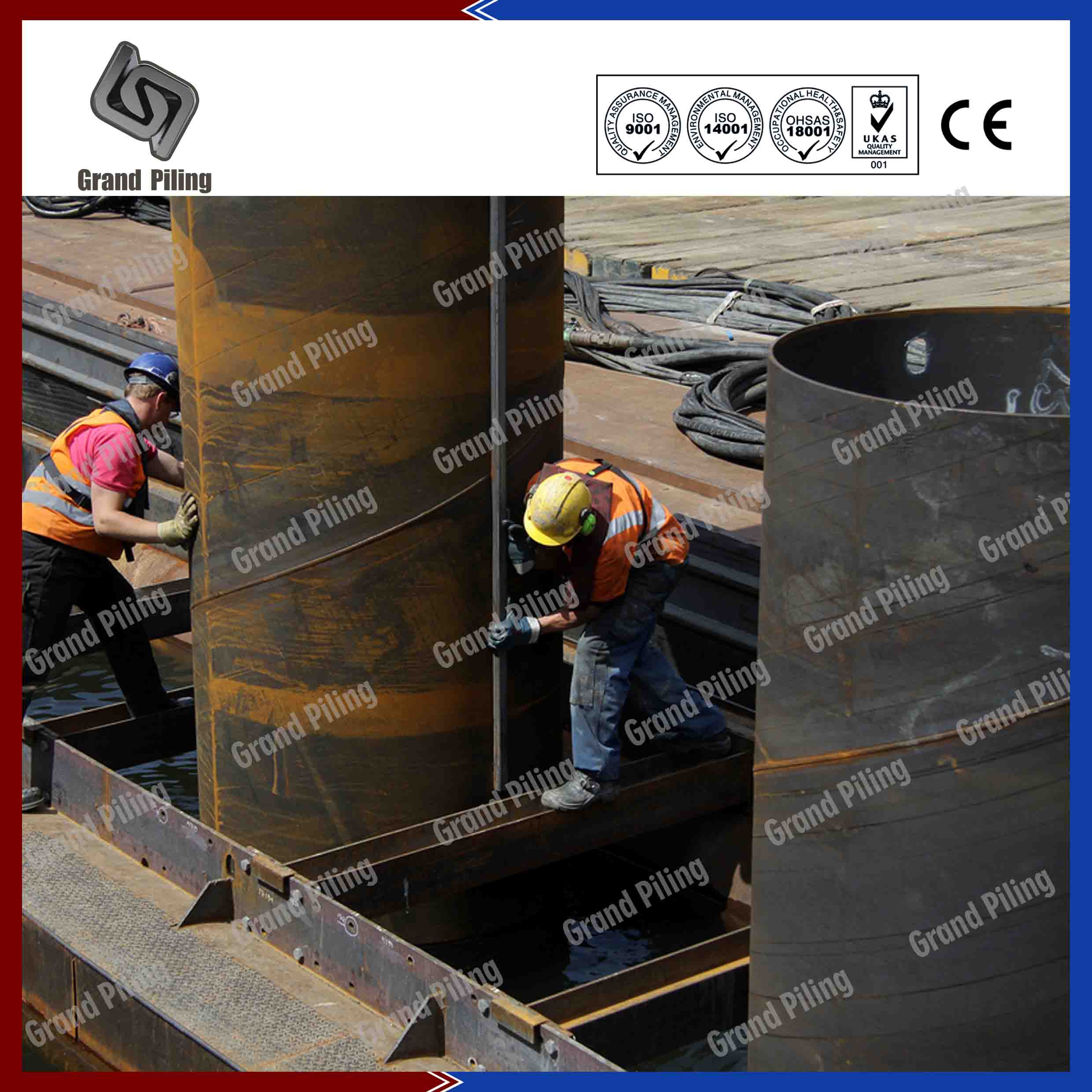 Gasoducto Andino del Sur Project, Peru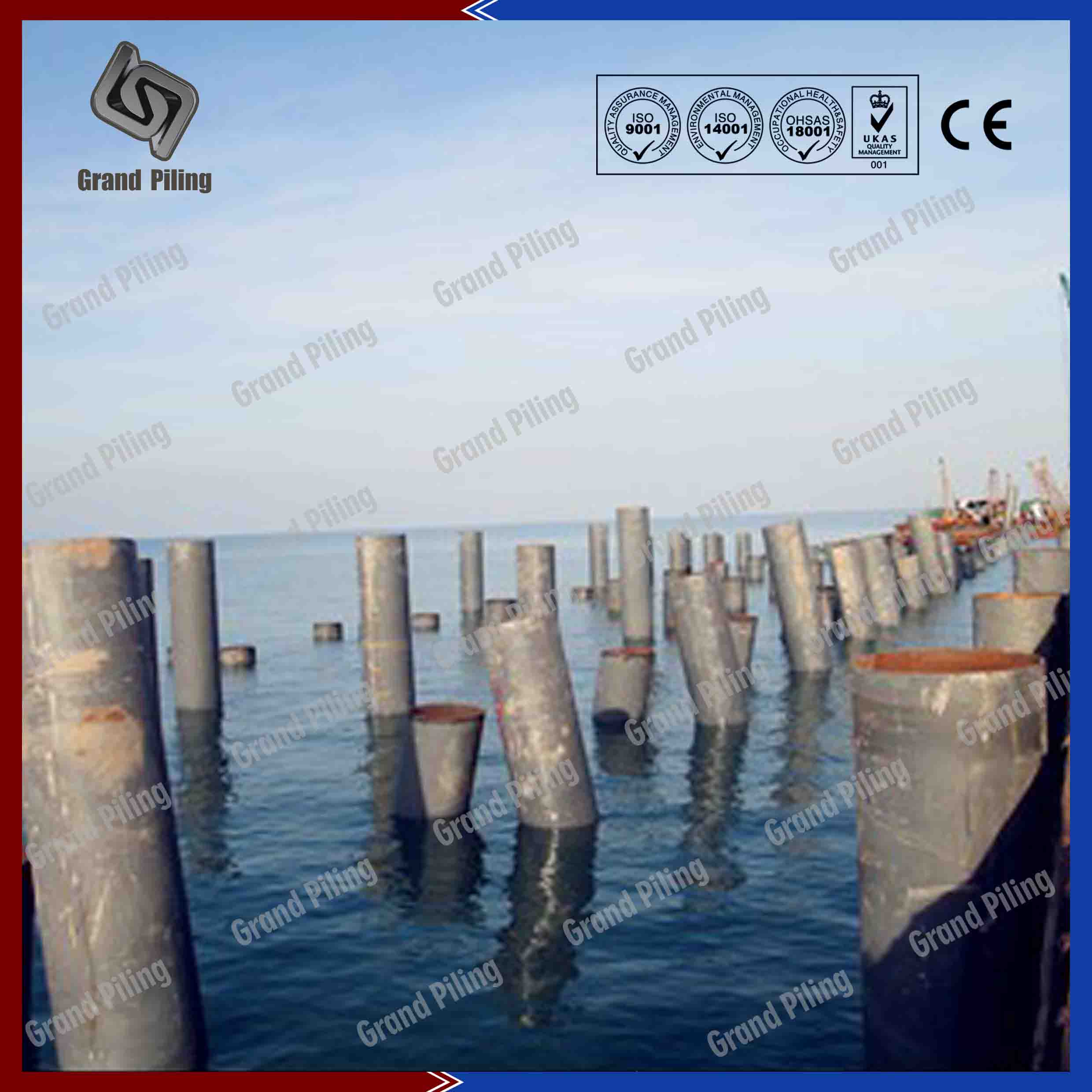 Sek Areas Flowlines Project, Sweden
See more of Pipe Pile Projects