Main advantages :
The interlock of Z sheet pile is symmetrically located on each side of the eneutral axis, coulped with the advantages of the continuous form of the web, this desigh greatly improve the section modulus and guaranctee a excellent mechanical properties.
Large width, good pile sinsheet performance.
large section modulus
Increased inertia for reduced deflection ,strenthen the stiffness and reduce the risk of structural deformation
Good corrosion resistance
All of our sheet piles according EN10025,EN10249 standards.

SECTION
TYPE
Width
Height
Thickness
Section
Weight
Weight
Moment of
Moment of
w
h
t
Area
perpilr
per wall
Inertia
Scetion
mm
mm
mm
cm2/m
kg/m
kg/m2
cm4/m
cm3/m
SLZ13-1
670
303
9.5
137
72
107
19700
1300
SLZ13-2
770
344
9
126
76.1
99
22360
1300
SLZ13-3
575
260
10.8
150.3
67.9
118
16250
1250
SLZ14-1
670
304
10.5
149
78.3
117
21300
1400
SLZ14-2
770
345
9.5
132
79.5
103
23300
1355
SLZ14-3
770
345
10
137
82.9
108
24240
1405
SLZ17-3
575
370
8.5
142.8
64.5
112
28890
1655
SLZ17-4
575
370
9
148.2
66.9
116
30110
1725
SLZ17-5
575
350
9.5
149
67.3
117
29760
1705
SLZ14-4
700
420
7
112.8
62
88.6
30910
1480
SLZ14-5
650
320
8
127.4
65
100
22049
1380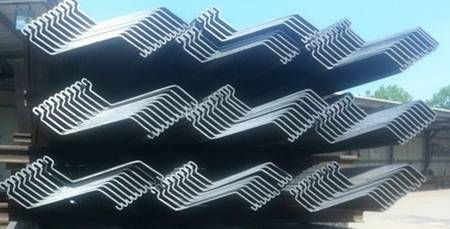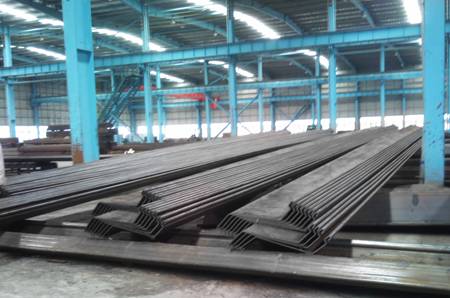 This article comes from Shunli Steel edit released