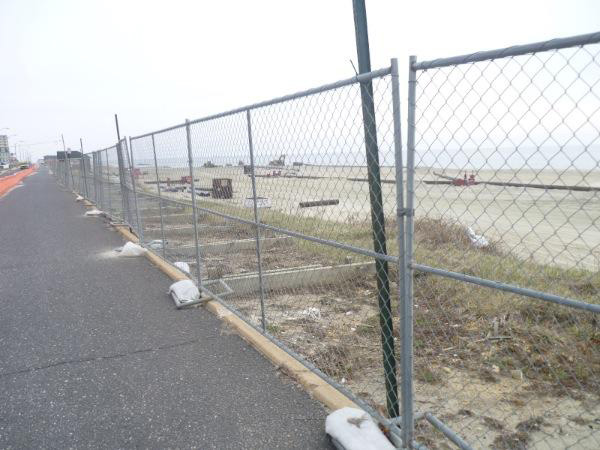 LONG BRANCH: The city will be receiving funding in the near future to take further action to protect its coast from future storms.
Long Branch will be receiving over $7.3 million in federal funding to build a sheet pile wall that will run along the east side of the city's new boardwalk.
The city is expected to go out to bid for the new boardwalk sometime this month after bonding over $18 million for its design and construction.
The Long Branch boardwalk, as well as the bluffs, bulkheads, and adjacent roads, were severely damaged as a result of Superstorm Sandy.
The funding for the sheet pile wall is being provided by the Federal Emergency Management Agency (FEMA), according to a release from Congressman Frank Pallone.
"This grant will help to ensure that our community is resilient if another major storm hits our shores," Pallone said in the release. "As we continue to rebuild, we have a unique opportunity here in Long Branch, and throughout the state, to improve our infrastructure so it is stronger than before and can withstand future storms."
The wall will be 5,450 lineal feet steel and will be installed for feet deep into the ground. It will help control erosion and reduce or eliminate the threat of damage to the boardwalk, bluffs, bulkheads, and roadways in the event of future storms.
The installation of the sheet pile wall will allow the destroyed boardwalk to be elevated above the base flood elevation (BFE). The new boardwalk will also be almost 10 wider than the original.
Construction of the new boardwalk is expected to begin in the spring and last through the summer months.
This article comes from wordontheshore editor released