FSP sheet piles can be produced in Japan, Korea and China. And they are used in many types of temporary works and permanent structures. FSP type ⅠA,Ⅱ, IIA, Ⅲ, ⅢA, Ⅳ are 400mm wide sections. FSP typeⅤL, ⅥL, ⅡW, ⅢW, ⅣW. are wide sections. Mills can be found in Nippon and Fuji. It is the. Seawalls are shore-parallel structures designed to protect upland installations such as houses and roads, port facilities or artificially filled land areas. The sections are designed to provide the maximum strength and durability at the lowest possible weight consistent with good driving qualities.
The term FSP is sometimes used interchangeably with seawall; however, structures intended as docks, wharves, or boat landings are almost always referred to as bulkhead structures. Sheet piles are one of the most common types of earth retention structures.
The existing seabed was between approximately -2.0 EL to +1.0 EL in the vicinity of the proposed wall. FSP sheet pile has reclaimed the area to approximately +3.0 EL. Fill material is dense to very dense sandy gravel with cobbles and boulders. The design of the section interlocks facilitates pitching and driving and results.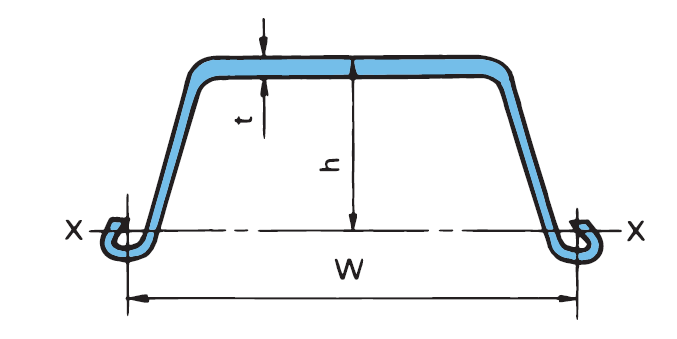 Section
Dimensions
Sectional Area
Mass
Moment of inertia
Modulus of section
Width
Height
Thickness
Pile
Wall
b
h/2
t
mm
Mm
mm
cm2/pile
kg/m
kg/m2
cm4/m
cm3/m
FSP-ⅠA
400
85
8
45.21
35.5
88.8
4500
529
FSP-Ⅱ
400
100
10.5
61.2
48
120
8740
874
FSP-IIA
400
120
9.2
55.01
43.2
108
10600
880
FSP-Ⅲ
400
125
13
76.4
60
150
16800
1340
FSP-ⅢA
400
150
13.1
74.4
58.4
146
22800
1520
FSP-Ⅳ
400
170
15.5
97
76.1
190
38600
2270
FSP-ⅤL
500
200
24.3
133.8
105
210
63000
3150
FSP-ⅥL
500
225
27.6
153
120
240
86000
3820
FSP-ⅡW
600
130
10.3
78.7
61.8
103
13000
1000
FSP-ⅢW
600
180
13.4
104
81.6
136
32400
1800
FSP-ⅣW
600
210
18
135.3
106
177
56700
2700
FSP-SX10
600
130
10.3
78.7
61.8
103
13000
1000
FSP-SX18
600
180
13.4
104
81.6
136
32400
1800
FSP-SX27
600
210
18
135.3
106
177
56700
2700