The wall was part of type IVW sheet piling of initiatives being used to help protect and restore the lakes - from structural interventions like the wall through to land use management practices to reduce nutrients leaching from farm land.
Type 4w sheet piles are subject to periodic review and minor changes to the profile may result. It is, therefore, recommended that users visit the Thyssencrupp website to ensure that they are using the latest pile profiles. However, environmental concerns have vastly limited the types of solutions permitted for marine usage. Should piles be needed which are longer than 31m, splicing to create the required length may be carried out on site.
To protect SP-IVW steel sheet pile from marine borers or fungus attack, it can be impregnated with a creosote-coal tar solution or other chemical solutions. Hot rolled sheet piling can be supplied in lengths up to 31 m (HZ piles are available up to 33m long) but particular care will be required when handling long lengths of the lighter sections.
In warm weather, timber is subject to attack by marine borers such as ship worm, teredo or other crustacean spices. The performance of timber as a seawall material is not uniform and hard to control. Some timber structures lasted for decades or even centuries; many, however, failed within few years.
The effect of the wall is now being closely monitored to assess its success and whether wildlife is adversely affected by it or not, including a five-year fisheries monitoring programmer. SP-4W sheet piles have other properties and specifications, like FSP,GSP, ISP, JSP, KSP, NKSP,NS-SP, SKSP, TSP, JFE,JFESP.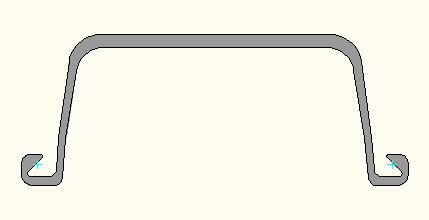 Section
Dimensions
Sectional Area
Mass
Moment of inertia
Modulus of section
Width
Height
Thickness
Pile
Wall
b
h/2
t
mm
Mm
mm
cm2/pile
kg/m
kg/m2
cm4/m
cm3/m
ⅣW
600
210
18
135.3
106
177
56700
2700